The Super Stacked
English Sensation!
Kerry Marie » Private Eye
Unable to play the trailer? Try one of these:
MP4 480X360
"Wiseguy, what's your problem? I want you to sit down, keep your hands in your pockets and don't move. Start jacking and if I see you stop, damn, there'll be trouble. You know what I like to do to wiseguys like you? I like to play with my big tits. And you know what I like to do to guys who won't shut up? I get their heads between my big tits and tie them up. I want your hands to stay firmly around your cock.".
August 30th, 2019
20:33 mins
Rating
Download Options
Full Scene Download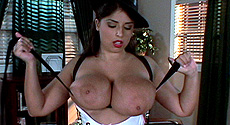 Five-minute Clips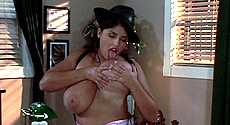 More Kerry Marie Videos