The All-Natural 34-JJ
Queen of Boobs!
Kerry Marie » Domina
So, you think Kerry Marie is some kind of sweet, innocent, wholesome, little pushover? Well, you just made the biggest misjudgement of your boob lovin' life. You're going to learn in this video that Kerry is noone's doormat. In fact, you're going to do everything she tells you to do and you'll learn your lesson exactly like we did. She can be a harsh mistress. Expect no mercy.
April 6th, 2018
21:09 mins
Rating
Download Options
Full Scene Download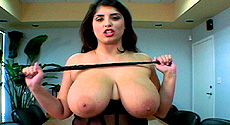 Five-minute Clips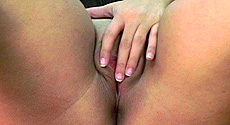 More Kerry Marie Videos